Album of the period documentation of Tomáš Garrigue Masaryk (TGM)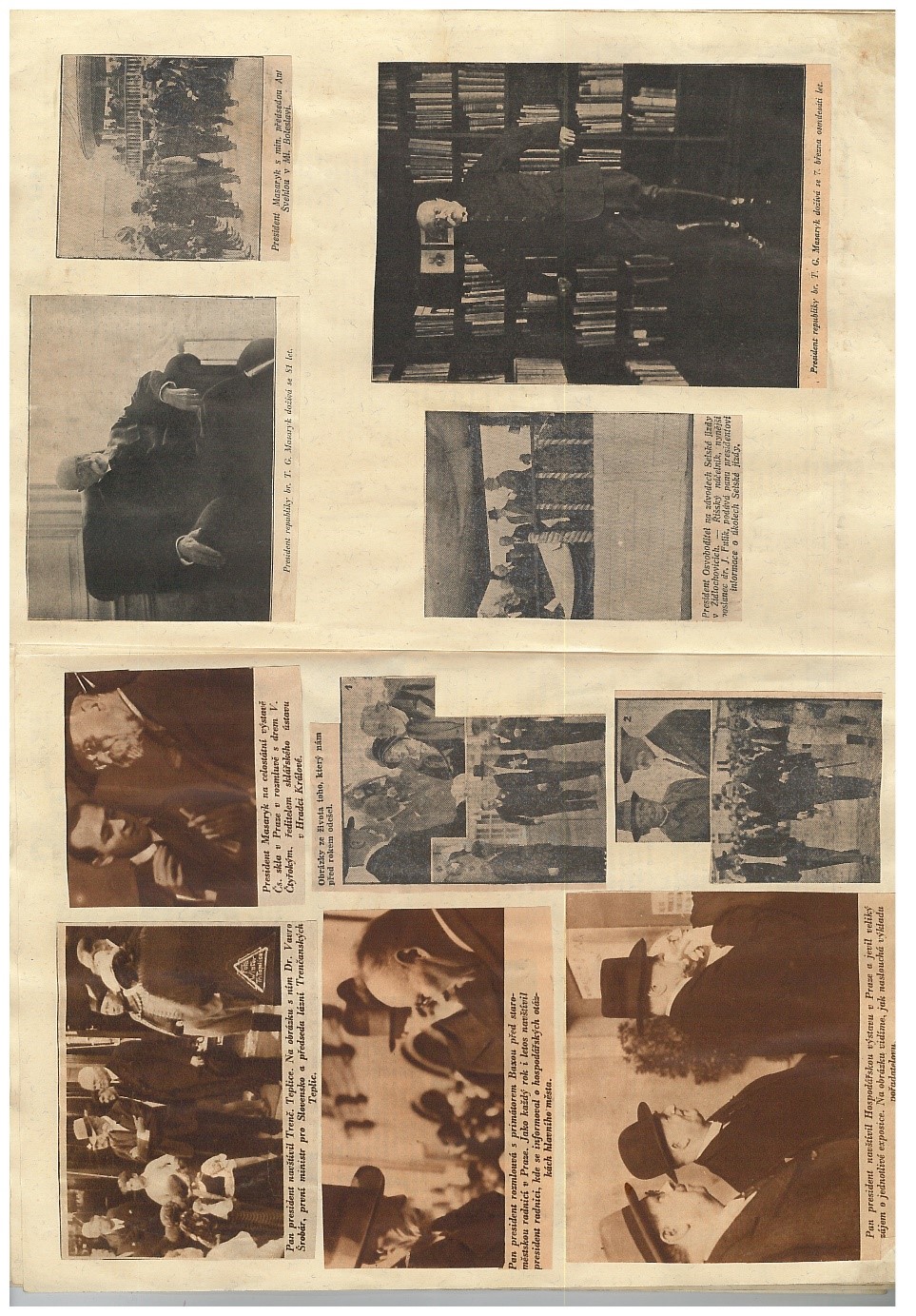 An album composed of clippings of period texts, pictures, photographs and graphics. Its author, nor the exact date of origin, is known. Perhaps his creator was one of the founding members of the Masaryk Society in Brno. Its foundations can be found in the 1930s, since the greatest amount of material came from this time - mainly newspaper clippings about TGM's death (in 1937). The album was probably used as a pictorial accompaniment to lectures that took place at the time of socialism as an unofficial event in private flats. At this time, no articles with references to the personality or the work of the first Czechoslovak president were officially rooted and there was a lack of available photographs of President Tomas G. Masaryk and other illustrative documents. This album offered a rich visual accompaniment to the stages of his life and topics related to his personality. The pictures accompany published texts, for example, by Edvard Beneš. Owning such an album and its public presentation could have had unpleasant consequences for the owner during socialism. It is good to note this context at the moment, because all controversies of this kind have disappeared, the visual material about TGM is more than enough and the old album with clippings from newspapers would not attract any attention.
Сигнатура
Archiv Masarykovy univerzity, fond G 32 Masarykova společnost, inv. č. 13.
Избрани пример от
2019-01-05 21:21:29